Huntress:
Thrill of the Hunt
A Hunter x Hunter Ladies and Fems Fanzine 2021-2022Current status: Project Completed!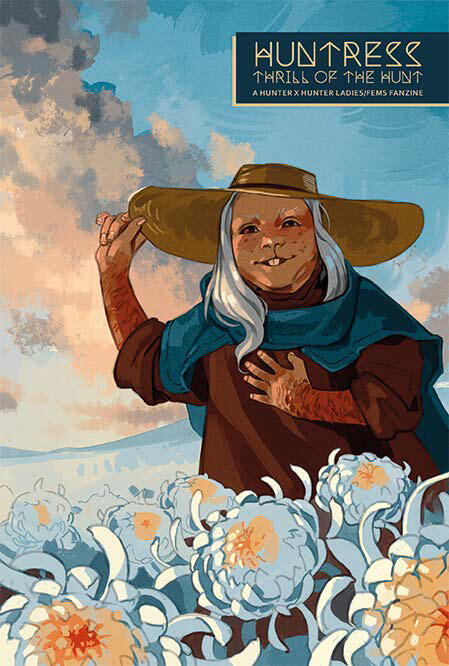 What's in the zine?
Huntress: Thrill of the Hunt is a teen-rated fanzine celebrating the wonderful women and non-binary characters of Hunter x Hunter. The zine is free to read online and features more than forty characters from 35 artists and 8 writers.Originally released on March 8, 2022 for International Women's Day!Along with the main teen-rated zine, we also produced a mature-rated mini-zine, pinup calendar, coloring book and other digital merch! Orders are now closed but feel free to email us at [email protected] if you would like copies of these other projects!
The Huntress Mod Team would like to thank everyone who contributed to the teen-rated and mature-rated zines! For more information on our contributors, please see our contributor pages and guest pages on tumblr!